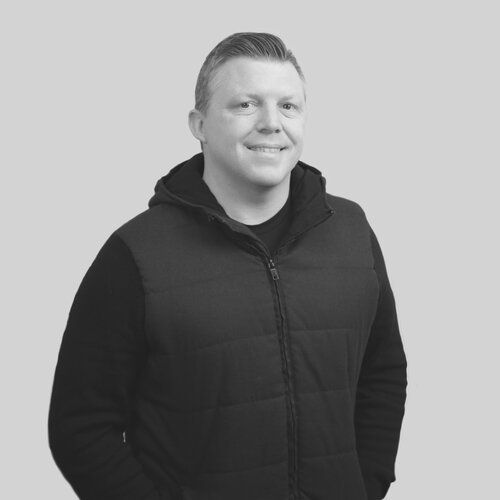 Doug is the lead and founding pastor at Stonehill Church. He has been married to his amazing wife Heather since 1998 and has 5 wonderful kids and 1 grandchild. He grew up a midwestern boy from Indianapolis, Indiana, attended college in Missouri, and then received his master's degree in Theology from Liberty University. Doug loves sports, but as a former Hoosier, he especially loves basketball.
Chris works directly with the staff as the Executive Pastor. He grew up in Southern California and spent the last twenty-two years at a church in the Chicago 'burbs. Chris and his wife, Laura, have been married since 1997. They have 4 kids–Jack, Shay, Hank, and Finn. When Chris is not working he is playing disc golf with his kids or exploring the mountains of Idaho.
Rachel oversees all things HR and Finance for Stonehill Church and is a member of the Leadership Team. She married her husband Brian in 2004 and is a mother of three kids Trenton, Devin, and Allie.
Kason is the Adult Ministry Director. He's been married to his wife, Ashley, for ten years and is a father of three awesome boys, Paxton, Easton, and Braylon. Kason loves being outdoors, mountain biking, hiking and camping, but most of all he loves helping others grow in their relationship with God and with others.
Heather is our Connections Director and is over first impressions and helping people take next steps in serving and in their faith. Heather has been married to Doug for twenty-two years and is mom to 5 kids and 1 grandchild.
Middle School Coordinator
Michelle runs the Middle School program here at Stonehill! She got married to her husband Alex in 2019, loves iced coffee drinks, and has a knack for killing plants.
Digital Strategies Coordinator
Emily is our Digital Strategies Coordinator. She oversees everything from graphics to website updates to social media posts. She grew up in the Boise area going to Lowell Scott and Centennial but graduated from Garden Valley Schools. She was the leading women's lacrosse goalie in the state of Idaho from 2013-2014. She graduated from Boise State in May of 2020 with a BA in Visual Arts. She loves oil painting, drawing, calligraphy, and anything creative.
4th + 5th Grade Coordinator
Ashlyn works in kids ministry and you can find her leading small groups, writing birthday cards, praying with volunteers, and everything in between. She grew up in Alaska and loves to go hiking and spend time outdoors.
Dallas is our Video Coordinator. He runs everything in our video department, from short videos for social media to running our live production on Sunday. He's been married to his wife, Melissa, for 9 years and is a father of two boys Cooper (6) and Wesley (3).
Danna is our office admin. She manages our database, emails, and anything that needs to be done midweek at the office. She joined Stonehill in October 2016. She is married to her high school sweetheart, Brody, and has 2 children. She enjoys gardening, exploring outdoors, being at the ocean, and making memories traveling with her family.
Student Ministries Director
Eric, his wife, Whitney of 8 years, and his two sons, Kadin and Theo, moved to Boise in December of 2020 to work here at Stonehill. As the Student Ministries Director, Eric oversees young adults, college, and student ministries.
Kate is our Financial Assistant. She married her husband, Nick in 2002. They have one one daughter, Payton and a fur-baby, Piper the Boston Terrier. Kate enjoys bringing friends and family together, traveling, and photography. She also helps support Stonehill with photos on the creative team, using her God-given talents!
Early Childhood Coordinator
Jess works with kiddos from birth-3rd grade here at Stonehill. Sunday mornings you will find her worshiping, dancing, and acting silly as we learn about Jesus together. Jess will be marrying her fiancé, JT, later this year and is an Idaho native.
Meet the Leadership Team.